Re-discover Some of the Handpicked Interesting Facts about the Spanish Language
Isn't it interesting to communicate with people across the world and overcome the difficulties of communication?
By now, you might have known that Spanish is the second most spoken language in the world.
Learning something new in Spanish will give you the edge to expand your horizon beyond it.
Motivate yourself and start to think!
You might still be surprised that Spanish has a global influence on the business.
To enter the professional Spanish sphere, beginners need to know about the cool details of the language.
Let's start with the interesting fun facts about the Spanish language.
But, how can you make learning a Spanish language much more interesting? To know more interesting facts learn Spanish Language.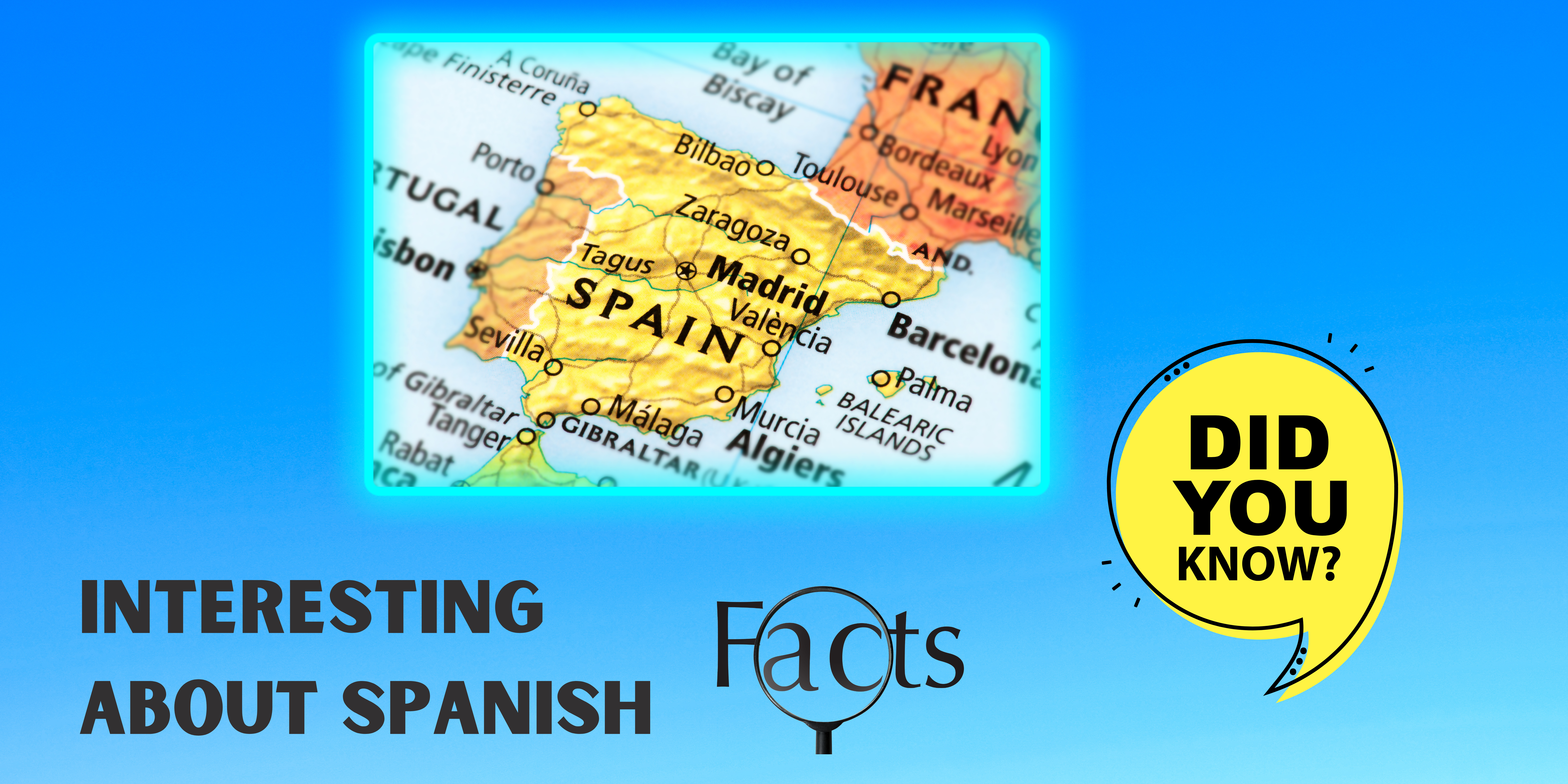 When an individual starts to learn a new language, the person may find similarities between English and Spanish. If there is some language to learn by novices, certainly it is Spanish because it is much simpler in terms of speaking and spelling. Also, pronouncing letters consistently will not be hard because beginners may find surprises between the sounds and letters. In other words, the interesting facts about the Spanish language are phonetics.
The 3rd Most Spoken Language
Among other languages, yes have guessed right that Spanish is the most used language over the internet. While browsing your important Wikipedia content, you might find that Spanish content is flooding. Also, beginners will notice that social media channels are prioritizing the Spanish language for content.
Do you know any interesting facts about the Spanish language? Yes, you heard it right that the Spanish language brings the absorption of multiple Arabic words. To name a few, the Arabic words in the Spanish language are azucar (sugar), aceituna (olive), and almohada (pillow). After traveling through Spain, you will find that there are several historic sites and regions originating from Arabic.
Expand Texts in Spanish
Have you ever done Spanish translations from English? If you have completed this task, you would not skip the expansion of the long sentences. If you seek an explanation from any expert, they are sure to explain the reason. According to them, Spanish brings more detailed explanations. Instead of summarising in one word, the Spanish language literally brings poetic and expressive phrases.
Why To Learn Spanish ?
There are many benefits to learning a foreign language, particularly Spanish. It is the second most spoken language on Earth after Mandarin and is home to over 600 million speakers. Learning Spanish opens up new opportunities in career, education, trade and travel. If you want to work internationally or travel abroad, learning Spanish would give you access to a wealth of business and social opportunities.
Difficulties in Learning Spanish
There are a number of difficulties that can make learning Spanish challenging for English speakers. The first is that Spanish has a lot of words with multiple meanings, which can make it difficult to know which meaning to use in a given context. Additionally, the grammar rules of Spanish can be very different from those of English, making it hard to know how to construct sentences correctly. Finally, the pronunciation of Spanish can be tricky, as there are many sounds in the language that do not exist in English.
Concluding Thoughts!
After reading the blog in detail, you must have stopped pointing out the interesting facts about the Spanish language. Accessing online study material will help you to continue with the DIY process of Spanish learning. The basic elements of the Spanish language will be eye-opening to Spanish speakers.
You made the right decision to learn Spanish and identify what surprises you the most. Hopefully, the fascinating facts about the language will bring multiple benefits to beginners who can grasp the heritage of the language.