How to Learn Spanish Faster?
What interested you in learning the second most spoken global language? There must be a reason underlying your willingness to accept the challenge of nailing into Spanish learning. Isn't it overwhelming that teachings in Spanish can win millions of hearts and are a step ahead of others? But before getting started, isn't your mind filled with the originally asked question-' is Spanish hard to learn?' It is definitely an imp question and you would seek a promising answer.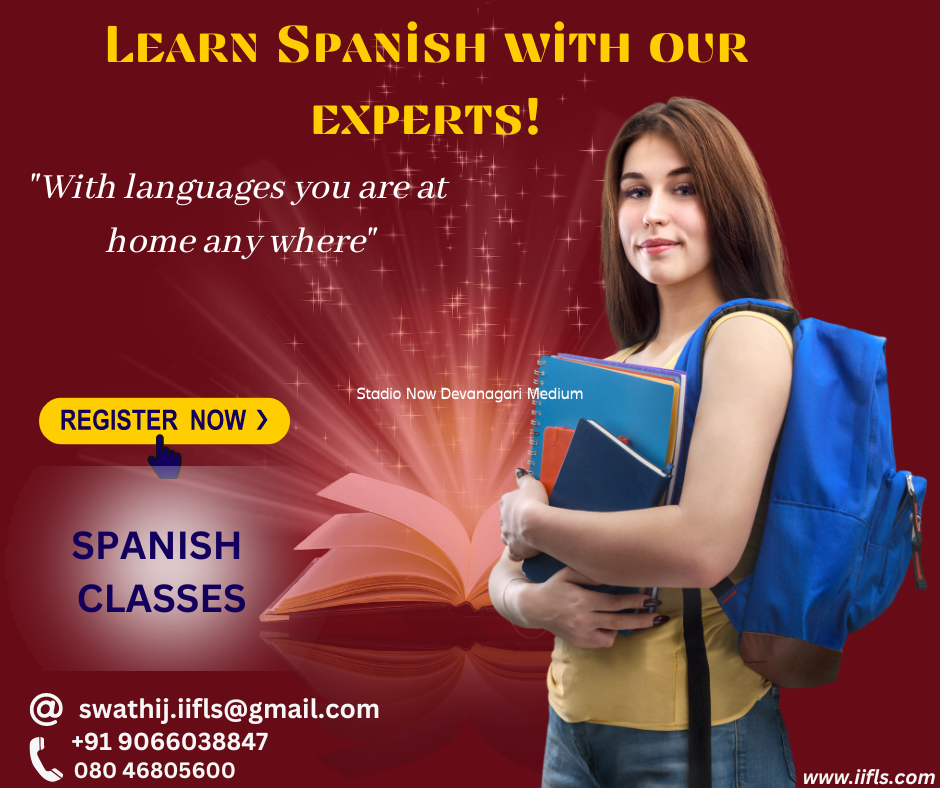 Ways to Start Learning
 To have a good start in Spanish education, you need to know which are the hard things compiled with the easy things to take a look into. Those who have not mastered any Romance language before should take the courage to unlearn the Spanish verbs. Believe me, the Spanish language comprises plenty of conjugations and the English language doesn't have so many.
 What's next?
 While making efforts in Spanish learning, none of the learners can overlook the pronunciation. To make it better, everyone should follow the rules to easily comprehend the sounds of every spoken word. Nothing will come as a surprise if individuals know the way of pronouncing words exactly the way it is spelt
Consult Dictionary Search to Find Specialized Terms.
 To make learning easier and memorise Spanish words intelligently, language enthusiasts need to be smart in finding translations of expressions and words. No more it is difficult because a single interface in the Spanish-to-English dictionary will feature meaningful expressions, technical translations, and some of the familiar words to memorise. In this case, to avoid difficulties, individuals get to know everything from the glossary for difficult words.
Obtain a Rank in Spanish Learning
 Passionate language learners never fail to show their interest towards the DIY approach to studying. What else does a learner need if the individual adds up some best Spanish learning books? With a dedicated search, it is possible to pick up the best book, understand the basics of Spanish, and score well than you expect.
 Beyond the traditional ways of insighting through books, it has a lot more to offer. Certainly, learners want to begin with elementary-styled learning. To be honest, picture memory helps to learn things effectively. Without a doubt, by selecting a suitable book, learners get plenty of options to be familiar with sentence structure and learn the usage of 1000 words.
 Learn More
Is it possible to get a completely personalized teacher who can guide you in the best way? Upon earning teaching experience, Spanish teachers have come across a way in providing the latest means of Spanish learning. To utter fortune, the Spanish learning podcast features every detail so that language aspirants have a complete lesson of quizzes, grammar tools, vocabulary, and videos.
Insight More into New Courses
 To support the Spanish learning process, individuals prefer the convenient mode of learning. To optimize the learning process, apps are a handy means of learning. Depending on the level of learning, Spanish speakers introduce suitable apps. To make it believable, the best apps for learning Spanish will be helpful in enhancing the stock of vocabulary. Learning can be interesting because apps are designed to engage learners in short classes and are best for levelling up.
Practice Study in a While
 Do not you want to make productive study hours? Hopefully, you would feel more enthusiastic if you have some tips to integrate in your course schedules. In consideration of the Spanish learning tips, the most preferred mode is to use flashcards. Within a short time, it is possible to read multiple flashcards. It possibly helps to write the word both in Spanish and in English on either sides of the card.
Label Objects to Improve Vocabulary
 Another quick way to increase vocabulary is to label every thing surrounding you. Labelling and pasting on objects actually help learners to speak fluently. In this way, the self-paced evaluation progresses.
Are you ready to master Spanish language by tuning your ears with Spanish songs? When your passion combines a love for music and language, it is exactly what you should start.
 Finding no clue from where to begin?
 Trust the process and getting a quick look in the blog will help to know better. Interestingly, this blog gives an insight of the songs to be played for a Spanish learner. No matter, the Spanish songs to learn Spanish are made to enlighten minds and make the way for expressing one's thoughts.
 Through the popular romantic song composed by La Oreja, an individual gets to know how much love a person can show for the other. By tuning to this melodious tune, the player will enjoy the use of metaphors and smiles. As advanced learners love to analyze the hidden meanings of metaphors, this song is a must-have in the playlist of learners.
Final Words
 By reading the full blog, learners get the answer of the question 'is Spanish hard to learn?' Using the recommended options, learners can prowess on the Spanish learning. Along with the traditional method, learners can follow useful methods of learning new vocabs, phrases, and much more.