This Online Japanese classes will teach you about the complete fundamental aspects of the Japanese language. All levels will be conducted through online as well as off line classes. For all these levels which are Japanese N5, N4, N3, N2 and N1 we are using standard study material like Minna no Nihongo which gives you knowledge about Japanese language, you can understand the grammar, Japanese script (Hiragana, Katagana and Kanji), how to interact with people with basic conversation to complex sentence creation, you will also know about Japanese culture, food, living style of Japanese people etc. Online Japanese Classes or off line classes will be taken our expert trainers. Classes will be taken group or individual for online classes we use zoom animated video to develop your learning skills. Indian Institute of Foreign Languages is a certified training institute with four branches in Bangalore those are Banashankari, Jayanagara, Marathahalli and Rajajinagar.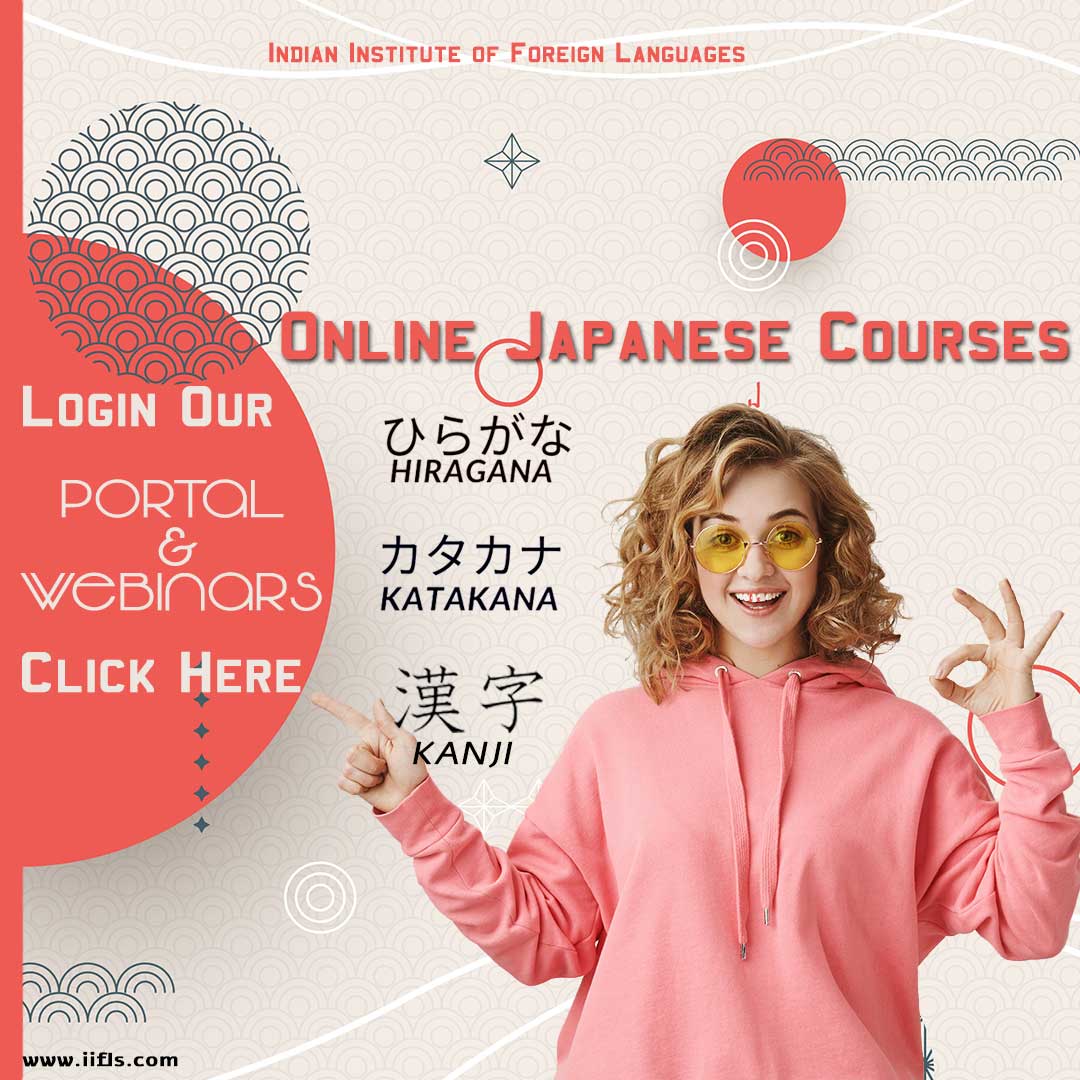 Japanese language is spoken by more than 120 million people across the world, but it is not only in Japan also large number of migrant communities in the Brazil, USA and in Asian countries. If you want to go Japan for higher studies, employment in Japan or in any other countries, want to travel to Japan, interact with Japanese people, running the business with Japan or Japanese people this Japanese Online classes will help you.
Why you learn the Japanese language?