Accent Neutralization (US/UK)
All languages have various accents and the English language is no exception. And the serious thing is that there are a lot of changes over time that take place in the language itself. Perhaps one could expect the same thing with the 'Accent' as well.
A language develops different accents due to social and geographical differences. Accent also attains gradual variations from generation to generation.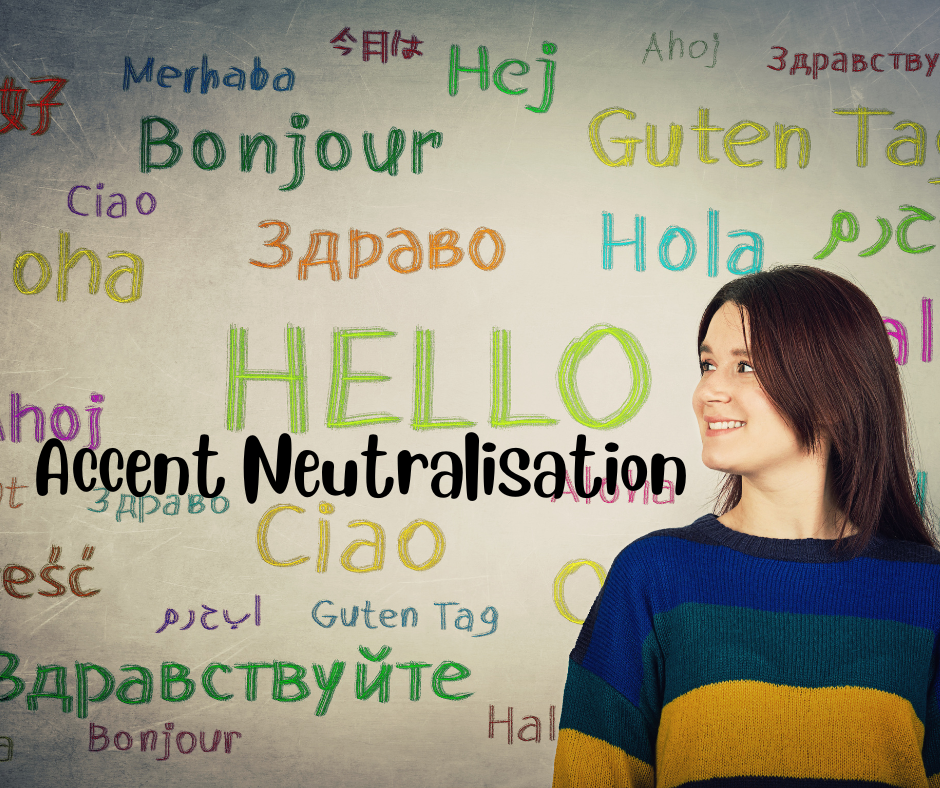 Accent differs from person to person worldwide. That is to say that the pronunciation of the English language varies from an English native speaker to that of a Chinese who would speak English in terms of speech habits, speech patterns, and pronunciation. This would cause a lot of difficulties between people in understanding each other. Hence the training on accent is important for a successful conversation and understanding.
So a question might arise whether or not to learn all accents of English. The answer is 'No' as we cannot master all the accents across the globe but can master a few. Normally, there are two most commonly taught accents worldwide. One is the 'General American' and the 'British Accent'.
It's a real hard thing for those whose native language is not English to get along with the native speakers of English if they have a lot of Mother tongue influence.
Hence accent neutralization training helps people reduce their mother tongue influence. The use of accent neutralization has become common as the economical transitions are changing from local to global.
There is a very vast requirement for people who have a good American Accent as there are plenty of call centers and offices for American companies scattered all over the world. Therefore the method of teaching people to successfully communicate with American businesses and consumers has become critical…
Hi All, We are glad to inform you that we have started accent neutralization training in Marathahalli and Jayanagar, Bangalore as well. Please visit our website https://marathahalli.iifls.com of Marathalli Branch for more details. Please visit https://iifls.com/foreign-language-courses/ for Jayanagar Branch.
Accent neutralization training in Bangalore
Course Duration:40 Hours
US Accent:40 Hours
UK accent:40 Hours
Course Fee: Contact 906 603 8847
You may be also interested in IELTS Training Classes in Bangalore