Spanish Language trainers job openings.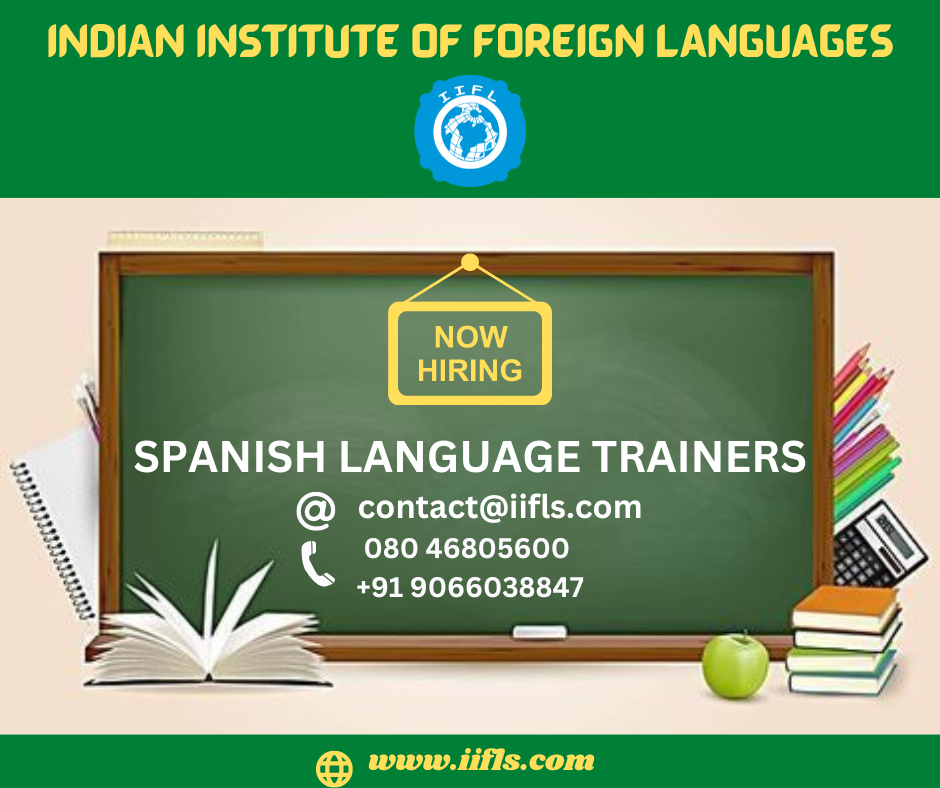 Spanish Language trainers job openings.: Are you an experienced Spanish language trainer looking for a teaching opportunity? If so, then you should definitely check out the latest recruitments happening in Indian Institute of Foreign Languages, Bangalore. This article will tell you all that you need to know about the requirements and qualifications needed to become a Spanish language trainer in Bangalore. Read on to find out more!
Qualifications and Skills Needed
In order to become a Spanish language trainer at Indian institute of Foreign Languages, you will need to have at least a

 Bachelor's degree, diploma or any other relevant certification.

In addition, it is beneficial to have prior teaching experience, either through formal education or informally through tutoring or other means.

 As far as skills go, patience and creativity are key, If you can make Spanish language learning fun and engaging for your students, you will be successful in this career.
How to Apply for the Job?
To apply for the job, you will need to submit a resume, Your resume should include your contact information, educational background, work experience, and skills. In your resume you should explain why you are interested in the position and what makes you a good fit for the job. The application form can be found on the website of the company.
Share your resumes to 
Email ID– contact@iifls.com
Phone no– 080 46805600 
              +91 9066038847