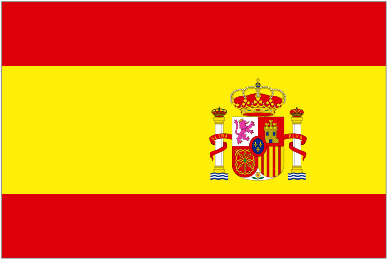 Why Learn Spanish Language? What are the Advantages of Learning Spanish Language?
Well! Spanish is yet another language which is turning into a larger significance in Europe. And below are few reasons:
It's the best choice for many as a second language worldwide and as per a research 37.6 million in US speak Spanish which depicts that there is an increasing requirement for the language.
Many US Employers look forward to employ people with good Spanish spoken skills. Thus Spanish will help you grow your line of business or job in US.
Spanish was not popular few years back but now there is a warm welcome for those who speak Spanish across US and so you have a happy travelling as well.
One big advantage of learning Spanish is that it makes it easy to learn other languages such as French and Italian.
Learning Spanish might help you ease out you career and building relationships. Good you decided to learn Spanish!
Hi All, We are glad to inform that we have started Spanish classes in Marathahalli, Bangalore as well. Please visit our website https://marathahalli.iifls.com of Marathalli Branch for more details.
How simple is Learning Spanish?
Unlike the languages such as Arabic, Chinese or French which have either tricky pronunciation or unique tones Spanish is totally phonetic. That is to say one can easily pronounce it just by looking at it. On the other hand it's slightly complicated to master its grammar. Well! No language that's newly learnt it easy!
German Classes in Banashankari at IIFL
We are one of the emerging institutes who offer Spanish Classes in Banashankari, Bangalore. We have expert trainers with us who are dedicated and have years of teaching experience. We provide the best course materials designed by experts' suggestions. Our Training comprises of:
Introduction to the Structure of the Language in contrast to English.
Training on French Vocabulary and Pronunciation.
Construction of sentence.
Progressive teaching of phrases.
Spanish Grammar.
Spanish Accent.
Developing the listening and speaking skills in Spanish.
Conversation lessons and group interaction in Spanish.
Reading and writing Spanish.
Neutralizing language interference.
Spanish Translation.

International Phonetic Alphabet (IPA) 
---
Spanish Language Course Detail
LEVEL

---

DURATION

---

OUTCOME

---

A1

50 Hours

(Number of Hours is for reference and classes will be held until the completion of syllabus)

Can understand routine conversation, asking simple questions and answering questions, introducing one with others, asking and giving detail about places. If Other person is speaking slowly and clearly able to understand and interact with that person.

A2

50 Hours

Able to understand frequently used expression and sentences, which are related to basic personal and family information, profession and work, information related to geography and employment.  Exchange of ideas and information related to routine tasks.

B1

50 – 60 Hours

Can deal with the situations which arise in schools, work place, and leisure. Can describe experiences and ideas & thoughts, dreams in brief, explanation for opinions and plans.  Can write a text on simple and familiar topics

B2

60 Hours

Can understand complex text on technical discussion, abstract topics .can converse easily with native speaker without strain.  can write detailed text on personal views Ideas and thoughts

C1

80-90 Hours

Can understand a longer text and meaning, Can express spontaneously ideas and thoughts without thinking. Can use language fluently and effectively for professional, academic, social purposes. Can write detailed text on complex topics.

C2

80-90 Hours

Can understand everything read or heard. Able to speak fluently and spontaneously, able to give public presentations. Able to understand meaning between the lines, Can write detailed text on complex topics.
---
Call us on 906 603 8847