Business English Classes Bangalore
Indian Institute offers Business English Classes in Bangalore. This course is for those who are already working in businesses or planning to work in the field of business. The goal of the program is to introduce candidates to Business English.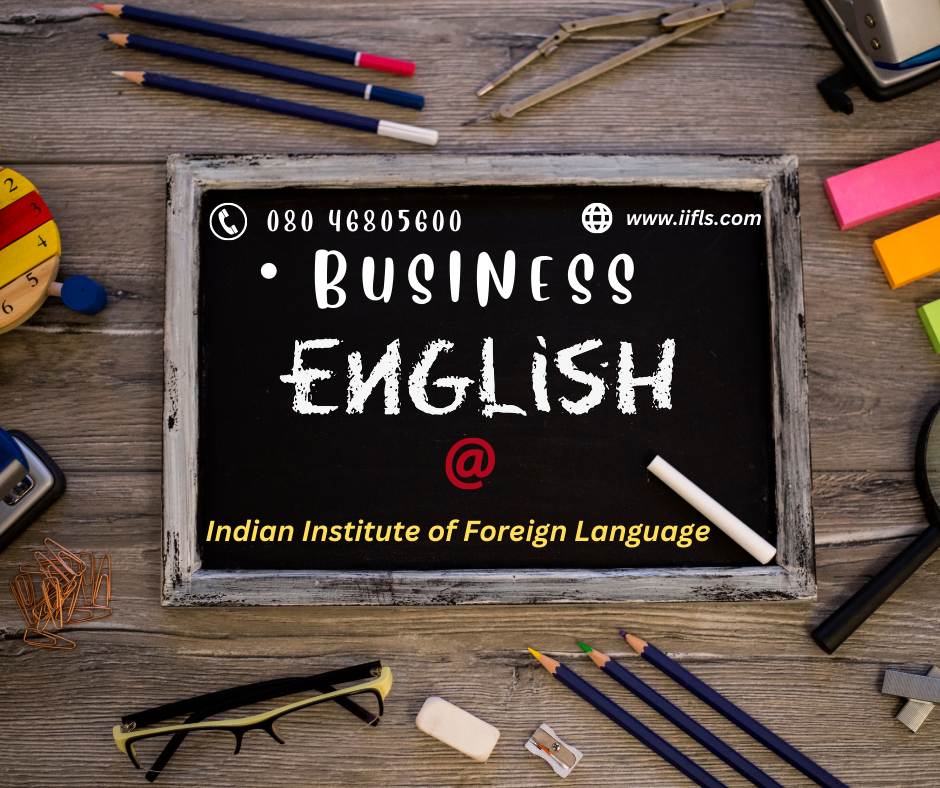 Learn Business English in Banashankari Bangalore and improve your writing, speaking, listening and reading skills in English. This course will enhance the business-related vocabulary helping the learner to apply it in any business sector. Here you can prepare to communicate in English in a cross-cultural professional environment. Every week grammar and vocabulary lessons will be conducted on various business topics. Click here to learn more about advance english
Hi All, We are glad to inform you that we have started business English classes in Marathahalli and Jayanagar, Bangalore as well. Please visit our website of the Marathalli Branch for more details.
Learn more about spoken English classes
Benefits of Indian Institute of Foreign Languages Business English Training
Enhance your English Grammar and Speaking skills
Study English i.e. useful in every professional environment
Utilize real examples from U.S./U.K. organizations to study English you can use at work
We have real-time and expert trainers
Click here to learn more about Best business English classes in Bangalore.

Business English Certificate
The University of Cambridge offers Business English Certificate at three different levels
Business Preliminary(BEC Preliminary)
Business Vantage (BEC Vantage )
Business Higher (BEC Higher )
Great opportunity! Business English Language trainers job openings.
We train students for a Business English certificate for all three levels. After training, students can confidently appear for examinations conducted by the University of Cambridge.
Course Duration: 40 Hours for each level. Weekdays and Weekend classes are available.
Course Fee: Contact: 906 603 8847