Which is the best way to learn German language? Teach yourself or learn through tutor?
IMPORTANCE OF LEARNING GERMAN
Learning foreign languages is always an advantage nowadays there are many foreign languages. When it comes to the German language the current era is more popular and demanding. This article is all about best way to learn German language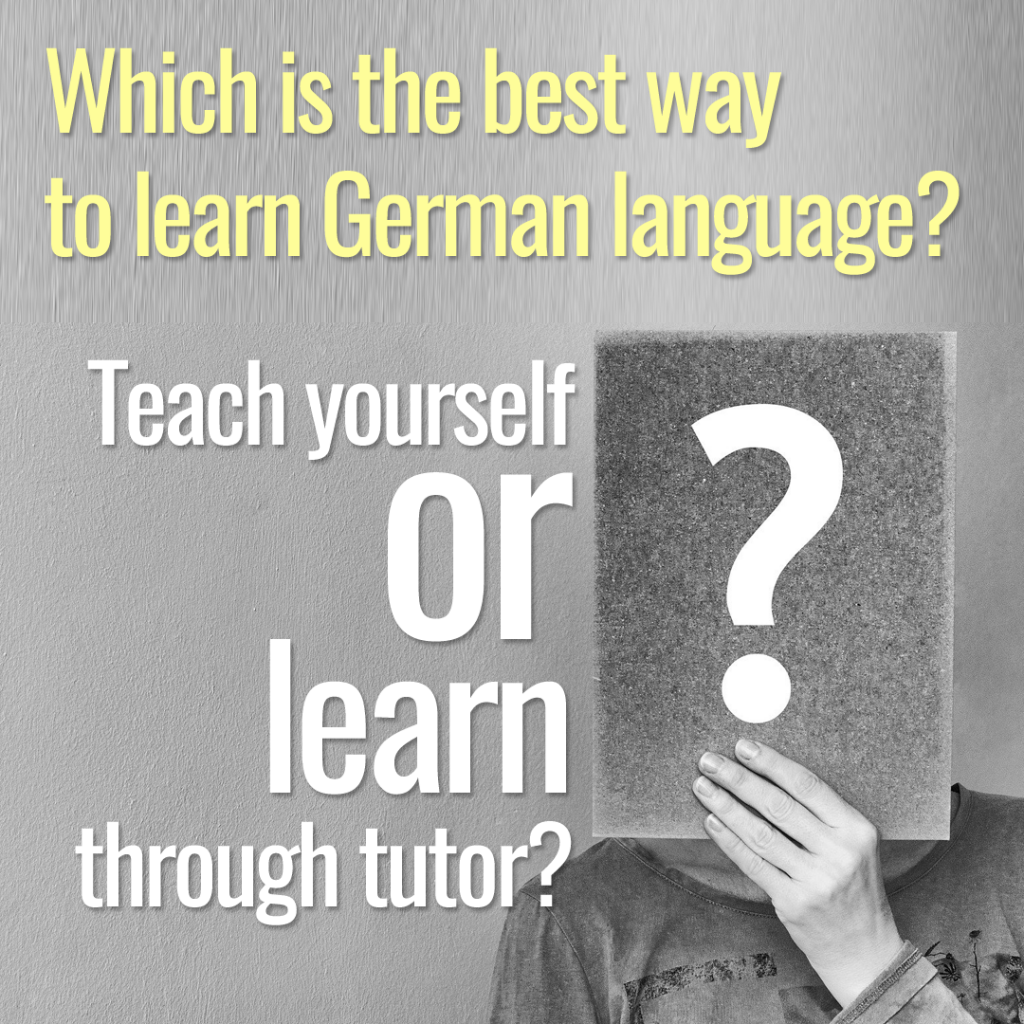 German is a approximately 175-200 million people speak around the world. This is one of the major languages in the world. Currently many are going to Germany especially to do their bachelor's and master's programs. Since the students want to study in Germany because of the quality of education, job opportunities and Germany is the land of ideas and innovation. Most of the Post-graduation programs are offered free of cost.  This is one of the reasons many students go to Germany to pursue their higher education, but to get admission to German universities knowing the German language is one of the main criteria.
Many people want to learn the German language but many people stop learning in between within a few days. People start learning the German language by themselves, few of them learn online using mobile applications and through YouTube. These are a few reasons to lose the interest to learn the German language. Because the language cannot be learned by alone, language is something that should be communicated with someone. Where there are group people with the same intention then learning the language becomes easy and more effective. Learning the language under someone will be more effective and can learn faster.
Learning the German language in a good institution is really effective. Since good and reputed language institutions teach the language in a systematic way.
According to the (CEFR) Common European for reference In the German language, there are four levels A1, A2, B1 B2, C1, and C2 again these six levels are divided into three parts like Basic, Intermediate, and Advance. A1 and A2 levels are basic levels, B1 and B2 are Intermediate levels and C1 and C2 are Advance levels. All these six levels are trained on four skills, Listening, Reading, Speaking, and Writing.
BEST WAY TO LEARN GERMAN:
Choose Offline Class:
Learning the German language compared to online classes learning offline is more effective. When you learn the language in a group of people, it will help you to learn fast because will communicate in German whatever taught in the class will practice with your co-students. If you learn online or by yourself one disadvantage is you will not have people to practice.
Choosing Right Institute:
The second step is to learn the German language is choosing the right institute. Since there are many institutions emerging. If the institute does not follow the standard pattern to teach. When the institute does not follow the standard pattern students will not be able to learn the language. There should be a minimum number of hours to complete each level. If you want to learn German choosing the right institute plays an important role. Following the standard syllabus and study material is also matters.
Improving Vocabulary:
When you join the Institute to learn the German language just we cannot depend on the faculties, students should learn new vocabulary daily. When you start learning a new vocabulary will enhance your German language. Improving the vocabulary can be done by watching German movies, reading books and newspapers.
Practicing on a Daily Basis:
The very important thing in learning the German language is whatever you learn, watch, listen, and read is you should you in the day to day life.  While learning and after completion of the course also should continue practicing the language