Spanish Language Certification
The below is a list of Spanish language certifications:
STAMP 4S & STAMP 4SE
CELU
TELC
OPIc – ACTFL/LTI
CELA
ECL
The tests such as STAMP 4S,  STAMP 4SE (elementary level) and OPIc – ACTFL/LTI are computer based.
CELU certification is widely accepted across Argentina, Brazil and China.  This exam has two levels or grades: intermediate and advanced. Click here to know more about CELU. The minimum eligibility of candidates appearing for this exam is 16 Years and a pass in exams equivalent to 12th grade in US system. A thing to note is that a candidate who fails in CELU is not awarded with any grade.
Hi All, We are glad to inform that we have started Spanish classes in Marathalli, Bangalore as well. Please visit our website https://marathahalli.iifls.com of Marathalli Branch for more details.
TELC is a standardized tests for ten languages including Spanish language. This certification is internationally authorized and recognized across Europe. There are 6 levels in TELC as it is based on CEFR and the Minimum age of candidate is 16 years.
CELA test for Spanish has 3 levels. There is no particular eligibility criteria. Click here to know more.
ECL is another language proficiency test based on CEFR. This test has 4 levels: A2, B1, B2 and C1. A good thing with test is that it has no tests on grammar and translation. Click here to know more.
Among all the above tests, DELE has a good recognition globally. It is recognized by the Spanish ministry of education and science. It can be considered the most opted exam by many students world wide. As per a census there are at least 60,000 test takers every year for this test. DELE is also regarded as the closest equivalent to TOEFL. Click here to know more.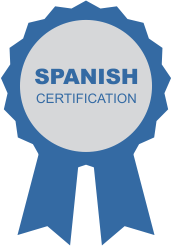 We at Indian Institute of Foreign Languages provide training for all levels ranging from A1 to C2. We have expert trainers with us who are certified and have years of teaching experience. As we have adopted the same syllabus of DELE in our training it would not just help students learn Spanish, but also help them develop their confidence level and succeed in exams.
We also provide expert level coaching for other language proficiency tests such as IELTS, GRE, PTE, French, German and Japanese.
How Indian Institute of foreign languages helps you to prepare for DELE exam:
Helping solve previous test papers.
Mock tests

Listening
Reading
Writing
Speaking

Students who are looking for classes for exam preparation only, can also join.
For any queries and support feel free to write to us @ iiflbangalore@gmail.com or call us @ 906 603 8847.