Japanese Classes at Indian Institute of Foreign Languages
Japanese the language of culture and tradition belongs to the Japonic language family and is one among the many languages widely spoken in South East Asia. Japanese is a combination of 3 different scripts – Hiragana (for native Japanese words), Katakana (for words borrowed from English) and Kanji (adopted Chinese characters).  Japanese grammar is not complicated like other European languages and the pronunciation of words is same as the way it is written.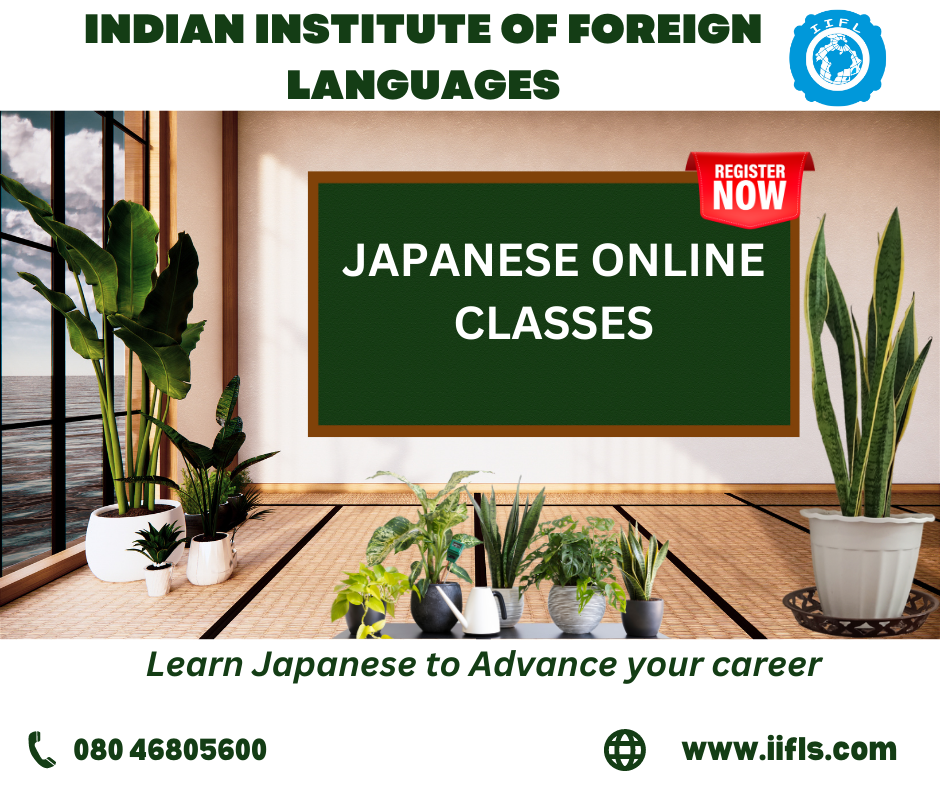 For students who want to make it big in the automobile or technology industry, the best destination is Japan. Japanese people are known as hard-working, dedicated and innovators. An opportunity to study or work with these people requires knowledge of Japanese and someone Japanese fluency is welcomed with open arms by these people.
Japanese is considered a difficult language to learn as it is not related to English, which is the reference language everybody follows. However at Indian Institute of Foreign languages, we will make your Japanese learning a memorable journey.
We take this opportunity to announce the opening our new branch at Marathahalli, Bengaluru.Key points about Indian Institute of Foreign Languages, Marathahalli are:
Located in the prime location surrounded many Multi-national companies and Tech parks.
Highly experienced, knowledgeable and certified trainers
Spacious and well – equipped classrooms
Library facility
Back-up classes
Exam preparation training
Kindly visit ourMarathahalli website:https://marathahalli.iifls.com/for further details on course details and for batch timings.
Write to us at: iiflkbh@gmail.com or kbh@iifls.com
MarathahalliBranchaddress:
3rd floor, 26/2, V R Chambers,
Kadubeesanahalli, Outer Ring Road,
Near Marathahalli, Bangalore-560037
Landmark – J P MORGAN STOP
Phone: 906 603 8847