Japanese Language Certification
The most widely accepted Japanese language certification world wide, is JLPT (Japanese Language Proficiency Test). JLPT was started in 1984 for non native speakers of Japanese language. Till 2009 there were 4 levels and currently there are 5 levels (N5,N4,N3,N2 and N1)  in JLPT. Among these N5 is the basic level and N1 is the highest level of certification.
There are many benefits of having yourself JLPT certified. With 2 or 3 levels of JLPT certification you can get admission in many schools and colleges. Also it does help you earn a job in Japan. The biggest advantage of passing N1 level is that you get the advantages of "Point-based Preferential Immigration Treatment System for Highly Skilled Foreign Professionals". Under this privilege it is possible to get a visa for a period of 5 years and also it opens door for a chance to have permanent  residency in Japan. It also helps getting visa for your spouse and parents. This is really a biggest boon for foreign nationals.
Hi All, We are glad to inform that we have started Japanese Language classes in Marathahalli, Bangalore as well. Please visit our website https://marathahalli.iifls.com of Marathalli Branch for more details.
This test is held in many locations across many countries including India. Click here for the list of JLPT testing centers across the globe.  Click here for the list of JLPT testing centers in india.
The testing center for Bangalore is located at the address below
Bangalore Nihongo Kyooshikai (BNK)
1213, 1st Floor, 22nd Cross, HSR Club Road,
HSR Layout Sector 3, Bangalore-560102
Tel: +91-9481913284,  +91-9901971314
E-mail: jlptbnk07@gmail.com
Website: bnkindia.in
Contact Person: Mrs.Susheela Menon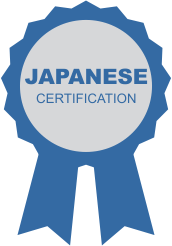 We at Indian Institute of Foreign Languages provide training for all levels ranging from N5 to N1. We have expert trainers with us who are certified and have years of teaching experience. As we have adopted the same syllabus of JLPT in our training it would not just help students learn Japanese, but also help them develop their confidence level and succeed in exams.
We also provide expert level coaching for other language proficiency tests such as IELTS, GRE, PTE, French, German and Spanish.
How Indian Institute of foreign languages helps you to prepare for JLPT exam:
Helping solve previous test papers.
Mock tests

Listening
Reading
Writing
Speaking

Students who are looking for classes for exam preparation only, can also join.
For any queries and support feel free to write to us @ iiflbangalore@gmail.com or call us @ 906 603 8847.