German Classes in Bannergatta Road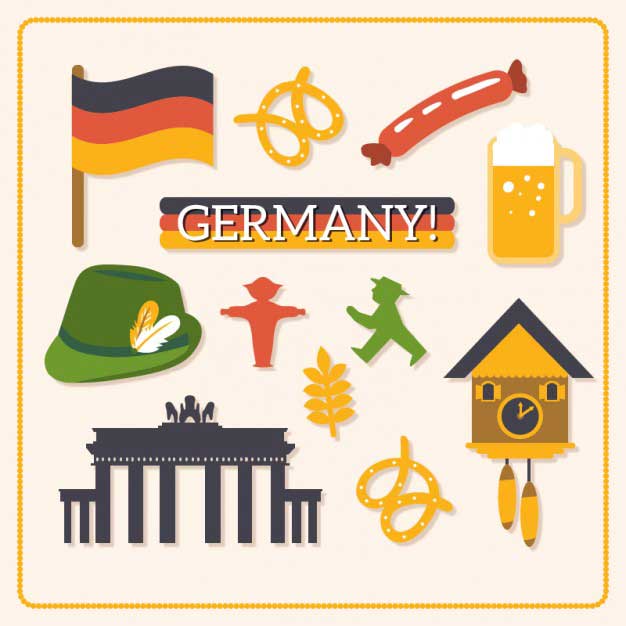 Origin of German language:
European languages like German, Finnish, Norwegian etc., originated from the Germanic branch of the Indo-European language family. The three sub-divisions of this family are West, North and East Germanic. The vocabulary of German is a mixture of Latin, Greek, French and English. A person speaking German as a native language or speaking it out of choice is referred to as a "Germanophone".By taking up German classes in Bannergatta Road you are actually learning one of the oldest languages in the world and it also forms a good foundation for learning other European languages.
German Language Script & Dialect:
There are more than 30 alphabets in German as compared to the English language because of the 4 extra alphabets: ä, ö, ü and ß. The pronunciation of alphabets is also different. The uniquely pronounced alphabets of German are 'W'– Veh, 'V' – Fow, 'J' – Yot and 'Y'- upsilon. The English hard 'C' is replaced by 'K' which dominates the German vocabulary and the letter 'R' is pronounced from the epiglottis. Indian Institute of Foreign Languages conducts German classes in Bannergatta Road where native speakers help students to master the pronunciation of these unique sounds and to achieve fluency in the language.
There are many dialects of German that vary from region to region within the country. Of the 50-250 different dialects, there are 6 major dialects identified by the linguists.People use "Standard German" for all official purposes and as the language of instruction in schools and universities.
How difficult it is to learn German language?
Our German Classes in Bannergatta Road are very student friendly. If a student has average to good knowledge of English then German would not be very difficult, as most of the English words that we speak have roots in German. When it comes to pronunciation German is much easier as compared to French, as there are no silent vowels sounds. German grammar is slightly difficult to understand as it is different from English grammar, however there are some hypothesis that Sanskrit is much closer to German in grammar rules and usages.
German language is more vocal in the sense that most of the sounds have to be produced from the epiglottis and are open mouthed.Then there is the "Umlaute" which are two dots placed on 'a', 'o' & 'u' to change their pronunciation.
We at Indian Institute of Foreign Languages believe that if a person has the inclination and passion to learn a new language without any pre-conceived notion, then such a person will definitely succeed. We provide all the support and guidance from our end to make our student successful in mastering the German language.
[divider scroll_text="SCROLL_TEXT"]
Our Branches
Indian Institute of Foreign Languages – Banashankari
Indian Institute of Foreign Languages – Marathahalli