How to learn French Language???
You can learn the French Language from the following methods.
First, I suggest everyone buy a good and big dictionary which has both English and French meanings.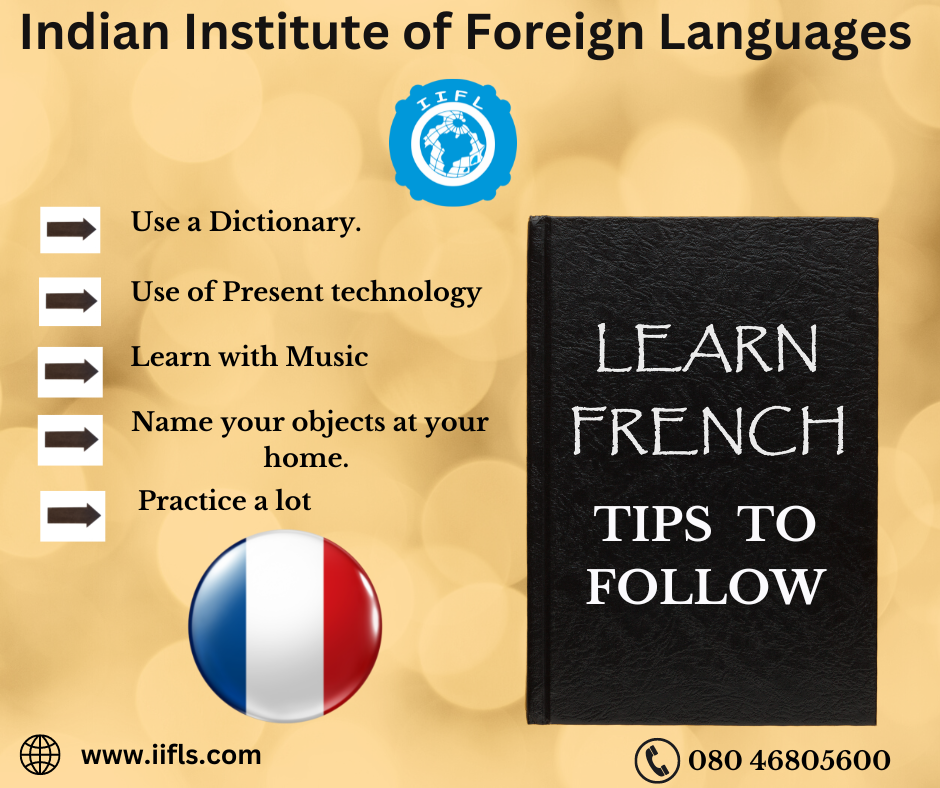 Purchase a Dictionary.

 
 This is the first step to starting a new language always.
 Whenever  you face a problem, you'll be able to verify the meaning and get back on the right path within a short period of time
 I recommend purchasing" Collins Robert French-English Dict" or LaRousse French-English Dict. Also, you can find there are lots of websites to download French-English Dictionary & Try to download dictionary on your mobiles also.
We are glad to inform you that we have started Foreign Languages Training in Marathalli, Bangalore as well. Please visit our website https://marathahalli.iifls.com of Marathalli Branch for more details. We have expert trainers in French language.
Use of Present technology.

 
 I suggest everyone watch French Videos on YouTube. It has dozens of videos in French.
Radio is also one of the ways to learn French.
Watch French films with French Subtitles.
 

Name your objects at your home.
 If you label the objects it will make it easier to learn and memorize the French words easily.Don't forget to include the gender because French has two genders. masculine and feminine. You can find some examples below.
  l'ordinateur – The Computer
   la télévision – The Television
   la voiture– The Car
   le livre—The book
For more information about learning French language visit: https://iifls.com/french-online-classes/
Contact – 906 603 8847