German language Certification and Examination
We are the Authorized Examination Centre for the ECL German language certification examination
Indian Institute of Foreign Languages is an authorized examination center for German language certification examination. These certificates are useful for university admissions in Germany & even useful for Visa applications
call us on  +91 9066038847 | 080-4 6805600 to register for ECL German Examinations & Certification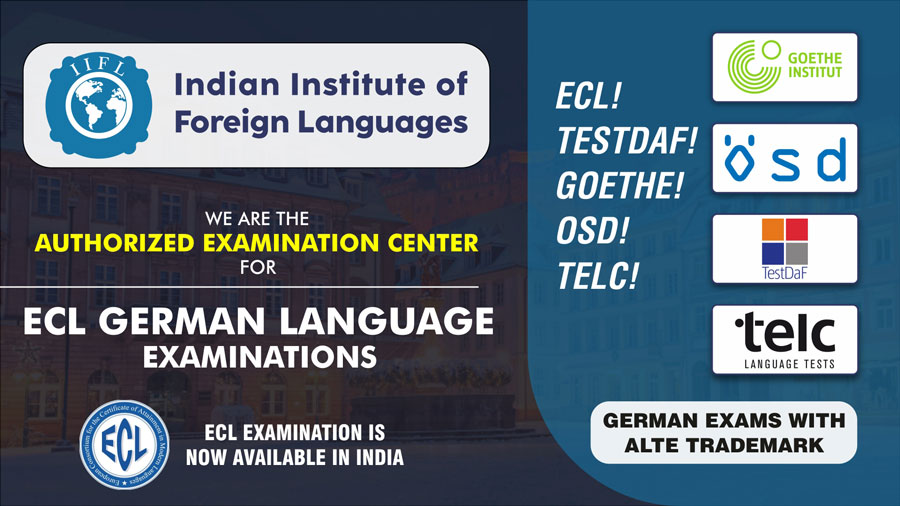 ECL German Exam Dates
OR Call us to book your exam slots – 9066038847, 08046805600
Upcoming Exam Dates
Exam Term
Exam languages
Dates of reading, writing, and listening exams
Oral examination period
Application deadline
Exam results
Certificates are mailed to the exam centers
August*
German – Levels B1, B2
Level B1 – 16th August
Level B2 – 17th August
16-29 August
18th July
19th September
17-21 October
October
English – Levels B2, C1
German – Levels B1*, B2, C1
Level B1, C1 – 30th September
Level B2 – 1st October
30 September – 15 October
1st September
31st October
28 November – 2 December
December
English – Levels A2, B1, B2, C1
German – Levels A2, B1, B2, C1
Hungarian – Levels A2, B1, B2, C1
Italian – Levels B2, C1
Spanish – Levels B2, C1
Levels A2, B1, C1 – 25th November
Level B2 – 26th November
25 November – 10 December
3rd November
27th December
23-27 January
Globally Recognised German Certifications
ECL
Goethe Certificate
Telc
TestDaf
OSD
These are German Language Certifications & examinations recognized globally by Universities, multinational corporations & embassies.
Why Only these German Langauge Certifications are Recognized?
Certificates which are bearing the logo of ALTE are recognized by European Universities, MNCs & embassies.  These are five German examinations that are full-time members of ALTE.
What is ALTE? 
the Association of Language Testers in Europe.  
ALTE is an NGO, ALTE was founded in 1989 by the University of Cambridge (UK) and the Universidad de Salamanca (Spain).
ALTE is an association of language test providers who work together to promote the fair and accurate assessment of linguistic ability across Europe and beyond.
ALTE conducts conferences related to language assessments & manages a quality auditing system of languages which are from Europe.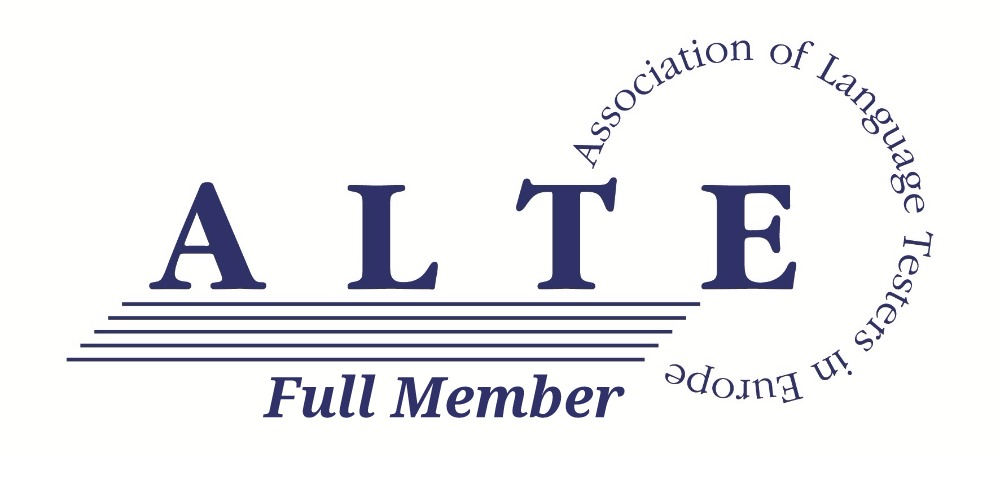 ALTE Full-time members for German Languages
ECL
Goethe Certificate
Telc
TestDaf
OSD
ECL associate is a full-time member of ALTE so ECL certificates are accepted by German Universities & Multinational Corporations.
What is ECL?
"European Consortium for the Certificate of Attainment in Modern Languages"  ECL conducts examinations for about 15 European languages.
Hebrew, Hungarian,  English, French, German, Italian, Polish, Czech, Croatian, Romanian, Russian, Serbian, Slovakian, Bulgarian, and Spanish.
What is the relationship between ECL &  Indian Institute of Foreign Languages?
ECL conducts examinations in association with language institutes across the globe. Indian Institute of Foreign Languages is one of the associates for ECL examinations.
How to Regester for ECL German Language Examinations?
Please contact our team by email or call. We will share with you the link for the ECL German Langauge examination. You can fill out your details and register for exams. Either you can make payment to ECL directly or you can visit our office & make Payment for the exam.
How do I get ECL German Exam Registration confirmation?
You will receive an email confirmation from ECL directly. You can log in to the ECL  exam portal & check your registration details.
What is the Exam Fee for German Langauge examinations?
ECL exam fee is not the same for each Exam center, please call us to know the Exam fee. German Examination depends upon the city in which you take the Exam.