Online German Classes in Mumbai
Learn German language at Indian Institute of foreign languages, one of the leading Foreign Language Institute based in Bangalore, trained over 10,000 students from all over India for Various foreign Languages includes German, French, Spanish and Japanese. We also train students for various tests like IELTS, TOEFL and PTE. Also we have started Online German Classes in Mumbai, Delhi, Kolkata and other major cities in India.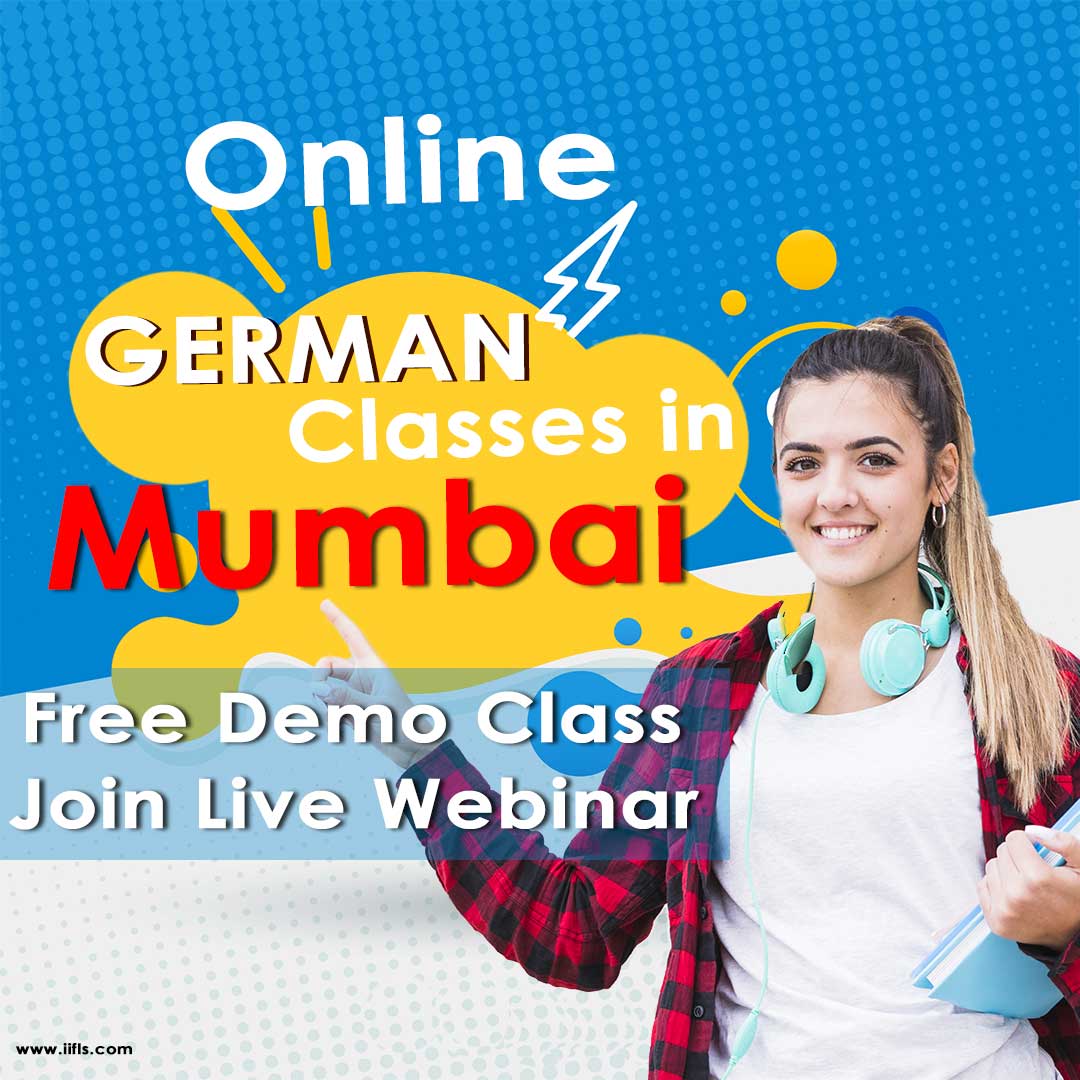 Being a Language training provider for past 8 years, we train our students with specially designed courses and International standard syllabus which helps students in cracking Certification exams, at the same time to get them fluent enough in the languages in order to compete in the job market.
Why you have to choose IIFL?
• We are the member of European Language Council (ELC)
• 8 years of experience in Language training
• Internationally framed syllabus and training techniques
• We also prepare you for Certification exams
• Get trained under native speakers and also certified Indian trainers
• Internally compiled materials to make understanding more easier
• Fully equipped classrooms for offline and Online platforms for online classes
• We also assist students planning to move abroad for studies
• Flexible batch timings and Customised batches
Online German classes in Mumbai:
If you are looking for best institute for learning German classes online here you can choose our Online German classes offered at Indian Institute of Foreign Languages. Our online classes are unique with certified trainers, standard syllabus and training methodology. And we have a unique student portal which facilitates us to monitor our online classes, Training quality, Students attendance and feedback over each and every classes. We will have complete track on quality of each and every classes and syllabus being covered, so that we make sure that students are not missing out anything and getting best out of our training and they are completely satisfied. On the other end students can also view our course details and watch through our free demo classes by creating an account and Logging In. For Free demo classes Login our portal
How is German Language course structured?
How many levels are in German language?
According to CEFR( Common European Framework of references) German Language course comprises of 6 levels starting from A1 Beginner level to C2 Advance level.
| CEFR Levels | Our Courses | What you learn? |
| --- | --- | --- |
| A1 (Breakthrough or Beginner level) | A1 | You learn how to make simple inquiries in speaking and writing, and to give instructions. You build on your basic grammar skills and increase your vocabulary. |
| A2 (Waystage or Elementory) | A2 | You learn how to express yourself adequately in familiar, everyday situations and to read and understand simple texts. |
| B1 (Threshold or Intermediate) | B1 | You consolidate and revise basic grammar structures, and learn to lead discussions on interesting topics. |
| B2 (Vantage or Upper Intermediate) | B2 | You have a command of the essentials of German. You practice reading, writing and discussing difficult topics and work-related issues. |
| C1 (Effective operational proficiency or Advanced) | C1 | You learn to express yourself clearly both in speaking and writing on a large number of topics and to understand almost all texts. |
| C2 (Mastery or Proficiency) | C2 | Individual; You can express yourself fluently in German. You work on literary, social-political, cultural and scientific topics. |
Our syllabuses, Course duration, Training methodology are strictly as per CEFR standards and guidelines, so that our students get fluent enough to crack certification exams.
How much does it cost to Learn German language online in Mumbai?
If you are looking for online German language classes in Mumbai, Indian Institute of foreign Languages offer online classes at best price that you cannot get out of any other institutes. We do offer classes for quite attractive prices, our prices includes study materials comprise of Text books, Work books and Audio CD's and also additional internally compiled materials.
Our Fee structure: