Our Services Include:
Corporate training and foreign language translation

Training in schools and colleges

Corporate personality training and soft skills training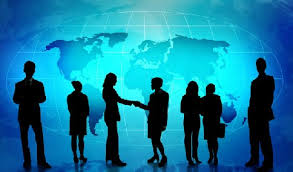 We have excellent track record and a huge experience in training corporate candidates with our unique way of teaching. We focus on quality training and aim at student's productivity.
We have a tie up with colleges like R.V institute of management, ICFAI, IBMR, BSB. We also have a tie up with the corporates like Webtekku Solutions, Ace careers, Nestor InfoTech, Leapfrog technologies and Lucid images.
We have industry focused training curriculum which gives an insight to cope with any situation in an easy way. Due to our unique methodology of teaching, many participants have gained sustainable competitive advantage.
Hi All, We are glad to inform that we have started Foreign Language Training in Marathalli, Bangalore as well. Please visit our website https://marathahalli.iifls.com of Marathalli Branch for information on corporate trainings and other details.
Trainer's profile
We have expert trainers, who are certified from university of Cambridge (ESOL examinations). Trainers have more than 4-5 years of teaching experience in corporate sectors. Our dedicated faculties focus more on quality training.