C2 level German
C2 level German is the last and final level of the six-level scale of proficiency laid down in the Common European Framework of Reference for Languages (CEFR). This level is learned to express demands.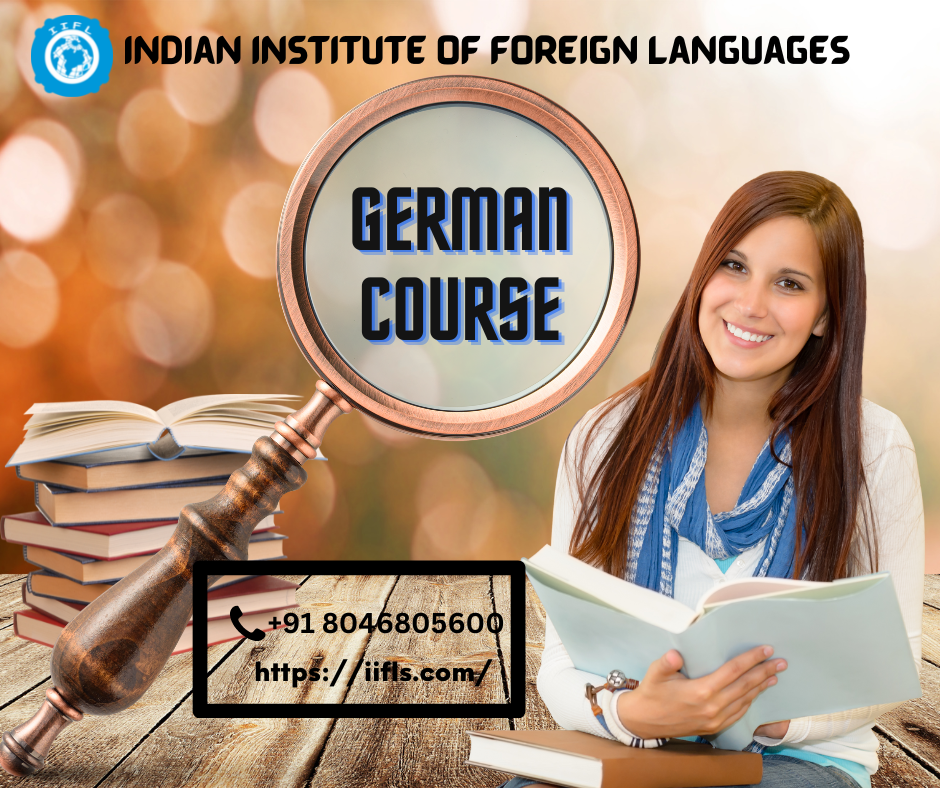 By getting C2 level German right, you will be able to:
Understand practically everything you hear or read effortlessly.
Summarize information from various spoken and written sources, logically conveying your reasons and explanations.
Express yourself spontaneously with high precision and fluency and also understand finer nuances pertaining to more complex topics such as sociopolitical, cultural and scientific topics.
People ask us, "I am currently at a C1 German level, should I even go to C2 German level?"
Why not?
If you are thinking of mastering a foreign language that will boost your career, then German is an excellent choice.
Learning C2 level German will not only make you a certified expert in the language but will also provide several benefits!
Due to the rapid development in international trade, commerce, and businesses, it has become important to widen the scope of specialized jobs involving foreign languages, including German.
German is the language of Europe's powerhouse. Mastering it will give you a competitive edge in career choices and enhance your competitive global job market opportunities.
What are the opportunities after having a C2 level in German?
Here are some (of many) of the career choices one can make after completing C2 level German:
German language trainer/teacher
It's the first career opportunity that usually comes to mind.
Recently, there has been a surge in people taking German language courses. As a result, colleges and institutes actively look for German experts.
The good thing is that many people who learn German do so for other careers. It means that you might face less competition in the teaching role. If you have a flair for teaching, there are plenty of options available.
You can become a freelancer, teaching from one place to another, or organize a private German language training class/session. You can also try as a German teacher in schools, work as a college lecturer, or become a corporate trainer in various enterprises and online teaching classes.
2. Translator & Interpreter
Translation and interpretation are one of the most attractive career opportunities one can go for as a German language expert.
Many Indian government organizations, NGOs and MNCs need translators to precisely convert a source language into an understandable target language.
An interpreter has a similar function. Depending on how fluent and experienced you are, acting as an interpreter can be very lucrative.
If you are proficient in these skills, translation and interpretation service providers will be eager to hire you once they see your CV.
Candidates interested in literature can take up translations of literary works from foreign languages. One can also work as a translator & interpreter for global organizations and translation bureaus like FAO or UNO.
Due to attractive remuneration, this is one of the most sought-after career paths.
3. Engineering Jobs in India and Germany
Germans are world leaders in engineering.
The German job market currently is facing an acute shortage of qualified engineers.
According to a survey, more than 50% of German organizations fear that they will not find enough engineers in the future. If you are an engineer looking for employment in Germany, Switzerland, Austria, knowing German can benefit you significantly.
Tourism Industry
Did you know that every year India has many tourists that come from Germany and/or other German-speaking countries.
You can work as a tour guide for these German-speaking tourists, especially if you love the outdoors.
The good thing about this career choice is that you will experience an entirely new world of opportunities and know how people view the world from a different perspective.
The job options for German learners in Indian Tourism continue to increase year after year.
5. Hospitality industry
One can also benefit from working in the hospitality industry. The sector is always on the lookout for the best minds. You can work as an executive in the guest relations department of large hotels, travel companies, event centers, and more.
6. Research analyst
Science and technology has always been a major force that drives modern human economic endeavors.
Germany is one of the 3 most significant contributors to global scientific research, making the German language the second most widely utilized scientific language.
Your ability to read and speak in German can get you employed as an assistant analyst in research facilities operated by the government or private sectors in Germany, or other German-speaking nations.
Aeroflight sector
In the growing airline industry, multiculturalism and multilingualism mean business.
The ability to be fluent and proficient in at least one foreign language like German is often a prerequisite to even reaching the interview stage of the recruitment process for ground crew and aviation staff.
If you are a master in German, you can always contact overseas job consultancies and work for airline companies where there is an opening.
Bottom line
Go to the very end of the German language learning journey (C2 level German) and reap the rewards that come with it.