ECL GERMAN LANGUAGE CERTIFICATION
Planning to study or work in Germany, if you are looking for German Language certification you can get certified through ECL Exam.
Indian Institute of Foreign Languages & ECL is a partner in conducting ECL examinations in India
Benefits of ECL German Language Certification
High-Quality Standards
ECL certifications are recognized by embassies, Universities & MNCs
ECL German certificates bear ALTE –Q trademark
ECL examinations are available now in India, All German language certifications are still not available in India
Good Customer support system
Availability of exam slots & hassle free booking system
Online payment system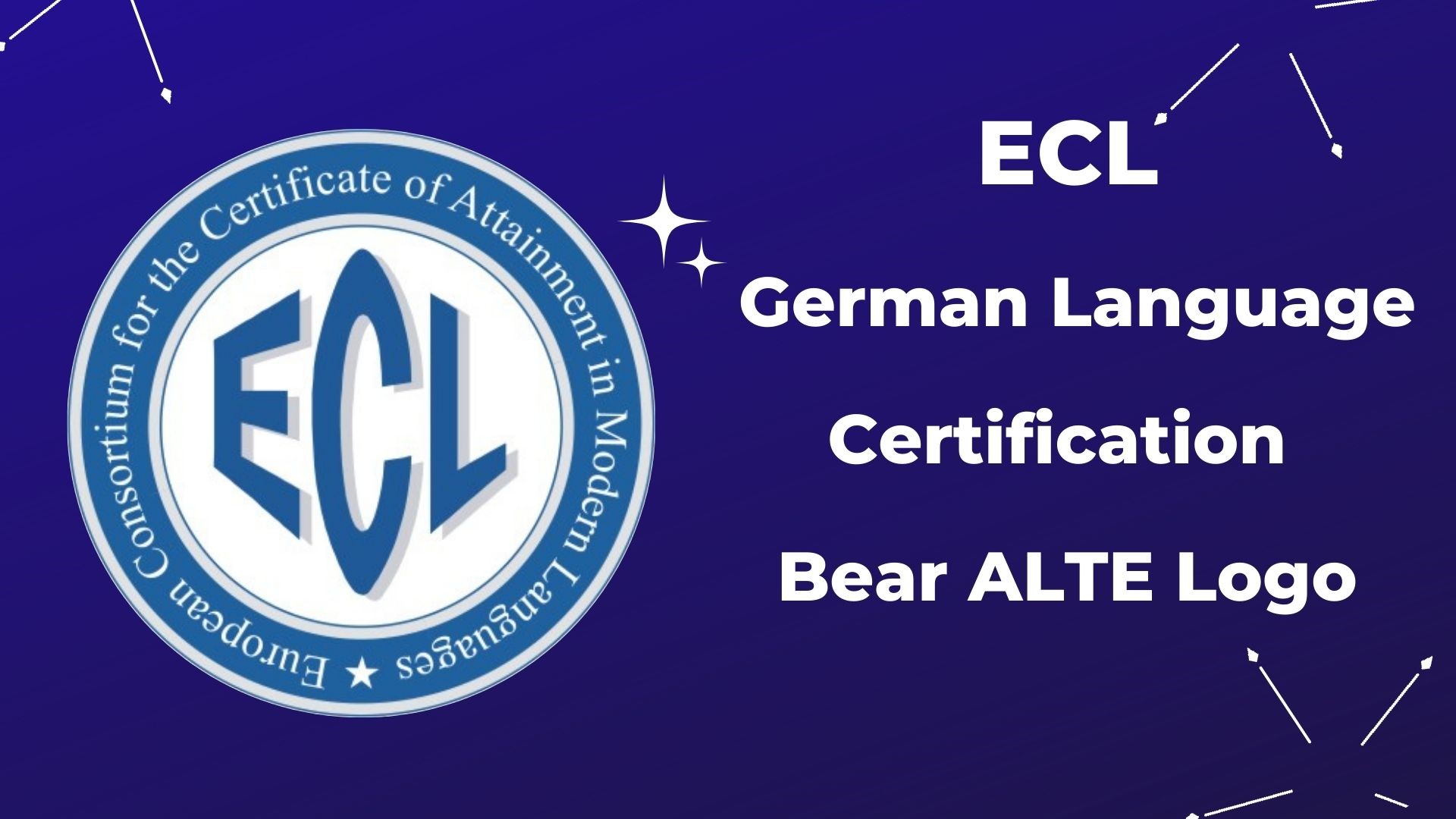 Benefits of choosing Indian Institute of Foreign languages for ECL examinations
We always offer better training at an affordable price, even for the examination you will have a competitive exam fee compared to others. Please calls us to know more about exam fee & other details
As an organization, we are customer friendly & flexible to the needs of our clients. You can expect good support right from booking your exam slot to till you get your certificates
We are actively available online, most of your service requests can be fulfilled online yet if you wish to our offices & to speak to us, we have four offices in Bangalore, and you can visit any time & speak to our team members
We offer Foreign Languages training & certification, this institute can be a one-stop solution for your German language learning & certification
We started in the year 2013, and we have good experience in the foreign language teaching industry, we not only just assist in ECL exams, but We can also be helpful in fulfilling your abroad education dream.
ECL Examination
ECL stands for "European Consortium for the Certificate of Attainment in Modern Languages"
In what languages may I take an ECL language exam?
The ECL examination system has 15 examination languages: Bulgarian, Czech, Croatian, English, French, German, Hebrew, Hungarian, Italian, Polish, Romanian, Russian, Serbian, Slovakian and Spanish.
ECL Examination Now available in India
ECL Examination is now available in India, Indian Institute of Foreign Languages is one of the partners in conducting ECL Exams in India.
ECL German language exam is associated with exam systems already bearing the ALTE trademark, such as Goethe, ÖSD, telco, and TestDaf. Additionally, AFU GmbH – the organization responsible for developing the ECL tests in German – has become a full member of ALTE.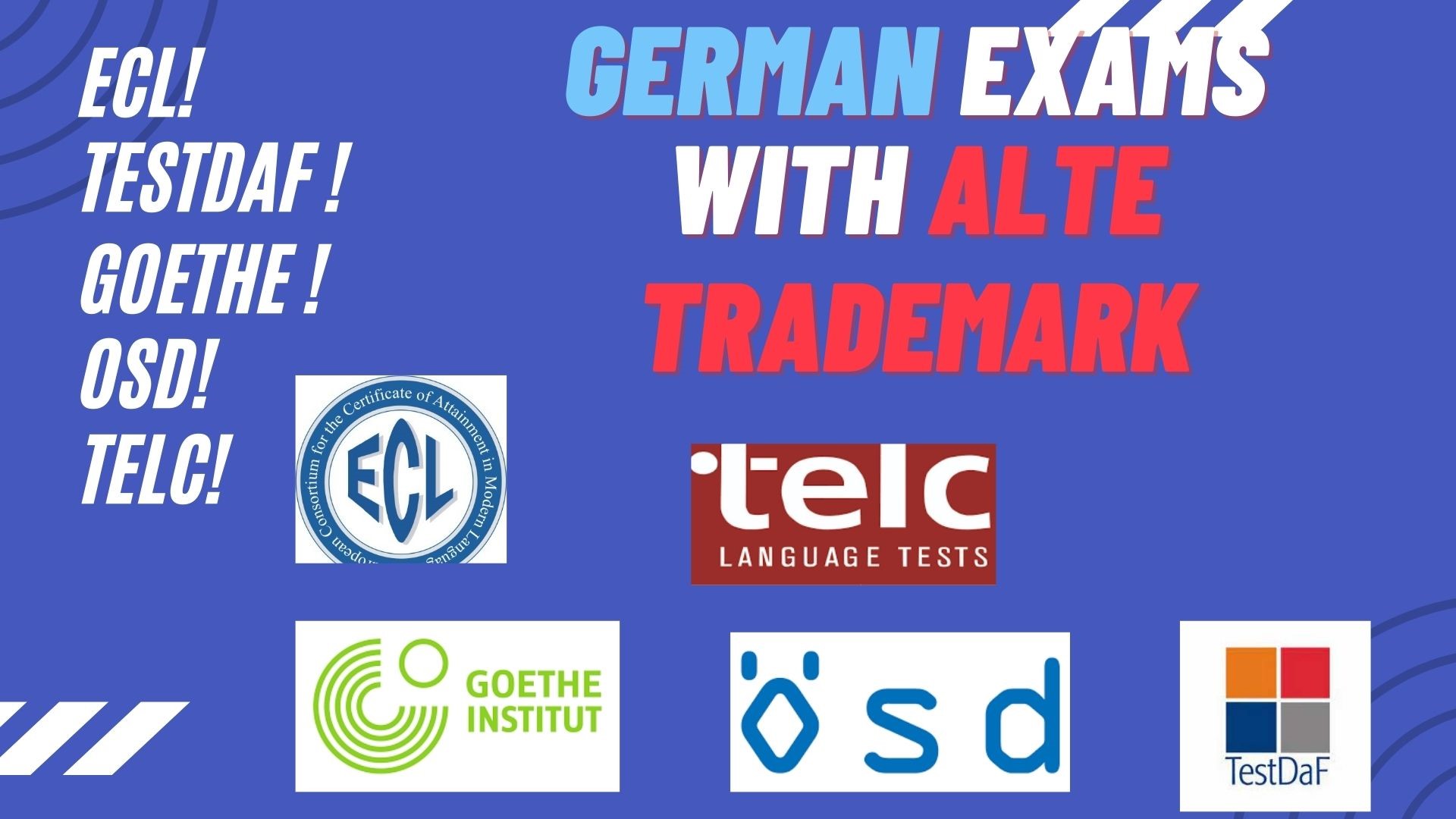 What is ALTE?
The Association of Language Testers in Europe
Which German Language certificates have ALTE trademark?
Goethe
OSD
Telc
TestDaf
AFU Gmbh(Full-time member of ECL )
How do I know ECL German language Certification is as good as Goethe, OSD, Telc, and TestDaf?
ECL Exams are developed & managed by AFU Gmbh & AFU Gmbh is a fulltime member of ALTE,  ECL German -certificates which are bearing ALTE trademark are accepted by embassies, universities & corporate.
Association of Language Testers in Europe (ALTE) has awarded the ECL German language examinations its quality mark (i.e. Q-mark) for levels A2, B1, B2 and C1. With this quality mark, the auditing experts certify that the ECL tests in German meet the 17 minimum standards established to ensure the quality profile of the language exams.
ECL test in German will bear the ALTE quality mark for candidates who successfully pass the paper-based examination
Exam Registration  
OR Call us to book your exam slots – 9066038847, 08046805600
Upcoming Exam Dates
Exam Term
Exam languages
Dates of reading, writing and listening exams
Oral examination period
Application deadline
Exam results
Certificates are mailed to the exam centers
August*
German – Levels B1, B2
Level B1 – 16th August
Level B2 – 17th August
16-29 August
18th July
19th September
17-21 October
October
English – Levels B2, C1
German – Levels B1*, B2, C1
Level B1, C1 – 30th September
Level B2 – 1st October
30 September – 15 October
1st September
31st October
28 November – 2 December
December
English – Levels A2, B1, B2, C1
German – Levels A2, B1, B2, C1
Hungarian – Levels A2, B1, B2, C1
Italian – Levels B2, C1
Spanish – Levels B2, C1
Levels A2, B1, C1 – 25th November
Level B2 – 26th November
25 November – 10 December
3rd November
27th December
23-27 January