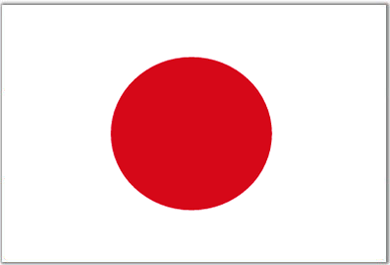 Why is Learning Japanese Important? What is the Importance of Japanese Language?
Well! Japanese is one another peculiar language which has also got an International significance. Few benefits of learning Japanese are listed below:
Despite the vast destruction of World War II Japan has accomplished the third position in the World's economy, and is still one of the super power countries of the world.
Japanese constitute as the 3rd largest Internet population of the world which means that you might be linked up with them on knowing the language.
Like Germans Japanese are Inventors as well. It's not inappropriate to state that they are toppers in technology. Japan files nearly four-hundred thousand patent applications every year in fields such as optical media, semiconductor manufacturing, industrial robotics, and fermentation process.
Japan's industrial potential of exporting automobiles and other manufacturing goods is on the increase and therefore offers access to the doorway of numerous careers and professions.
Learning Japanese strengthens your profession and livelihood with the Toppers of Technology. Good you decided to learn Japanese!
Hi All, We are glad to inform that we have started Japanese classes in Marathahalli, Bangalore as well. Please visit our website http://marathahalli.iifls.com of Marathalli Branch for more details.
How hard is Learning Japanese?
Japanese can be deemed as one of the easiest languages from the linguistic point of view. It has a simple pronunciation system with some exclusion with simple grammatical rules. However the reading and writing is the toughest phase ever and perhaps very difficult without a master.
Japanese Classes in Banashankari 2nd Stage at IIFL
We are one of the emerging institutes who offer Japanese Classes in Banashankari 2nd Stage, Bangalore. We have expert trainers with us who are dedicated and have years of teaching experience. We provide the best course materials designed by experts' suggestions. Our Training comprises of:
Workouts for the better understanding of the basics.
Exercising the various sounds of Japanese characters.
Excellent instructions for cultivating Japanese pronunciation skills.
Comprehensive training on Japanese grammar skills.
Japanese language conversation in groups.
Guidelines and Best practices on utilizing the Japanese media.
Japanese reading and writing systems.
Weekend and Weekdays Classes are available
Call us on – 906 603 8847